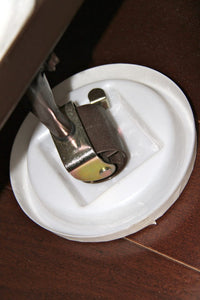 DESCRIPTION
Bed Bug Defender (Pack Of 4) creates a physical barrier between you and the bed bugs.
Passive bed bug monitors has been evolving in order to catch an infestation at its earliest signs. Bed Bug Defender is a cost effective, innovative product that is easy to use with positive results. Bed Bug Defender contains no insecticide and is not harmful to non-target animals.
Bed Bug Defender can be used in homes and offices under the legs of bed frames, chairs, tables and other furniture. Its unique design supports both square and rounded legs.